Wyndhaven Cottage Bed and Breakfast
Location
Conveniently Located; 800 meters from the Information Center On Route to 'Wells Gray Park!'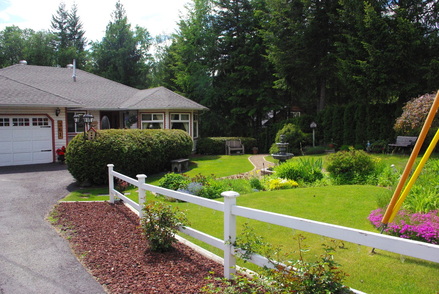 What's on offer
Guest patio and gazebo to enjoy!
Private suite with over 1000sq feet of guest area,
Seperate entrance and large windows with a view of the flower gardens
Dining nook with coffee/tea bar, guest fridge and gracious sitting lounge with TV.
Unforgettable breakfasts!
Large elegant guest room, pillow topped mattress and quality linen.
Prices around $100 per night.
You can learn more about the Wyndhaven Cottage Bed and Breakfast at www.wyndhavencottage.ca
You can also phone them at 250-674-3221