Riverside Adventures offers several riverside accommodations in the town of Clearwater. All three offer access to a deck with views of the river, as well as river access for swimming and beach lounging. Breakfast is not included.
The River House
This guesthouse can fit up to eight people, with three private bedrooms containing queen beds and a fold out couch in the living room. It also has a covered balcony with a beautiful view overlooking the Clearwater River. A full kitchen is included. The price is $195 based on two person occupancy, and an extra $20 per additional person.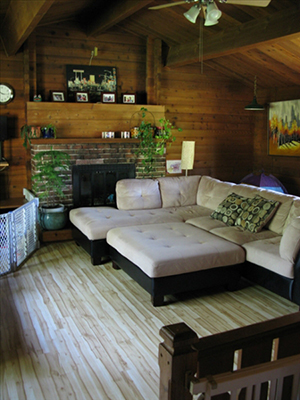 The Riverside Cabana
This guesthouse is a small, private, self-contained cabin located near the Clearwater River. It offers a queen bed and a small kitchenette, as well as a covered outdoor sitting area. The price is $125 for one or two people.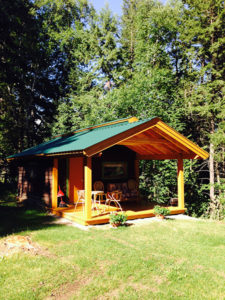 The Riverside Guest House
This guesthouse suite offers a covered balcony with river views, and can fit up to 6 comfortably with two queen beds and two single loft beds. The suite includes a full kitchen and a living room area. The price is $140 based on two person occupancy, with an additional charge of $25 per extra person.
You can learn more about the Riverside Guesthouses at wellsgrayrafting.ca/guesthouse.htm
You can also phone them at 250-674-0001