Red Top Bed & Breakfast
Location
Approximately 3km from the Clearwater and Wells Gray Park Information Centre.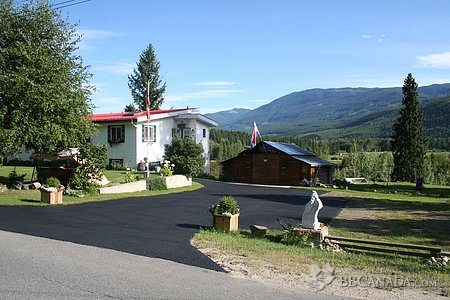 What's on offer
A quiet, comfortable, reasonably priced stay with a fabulous view.
Spacious home with a peaceful valley view, enjoy from a deck or garden.
Our rooms are clean, comfortable including a common area to swap travel stories
Full, healthy, hearty breakfasts, with a little dutch touch.
Around $95 per night.
Click here to contact the Info Centre for availability